Jayoung Hong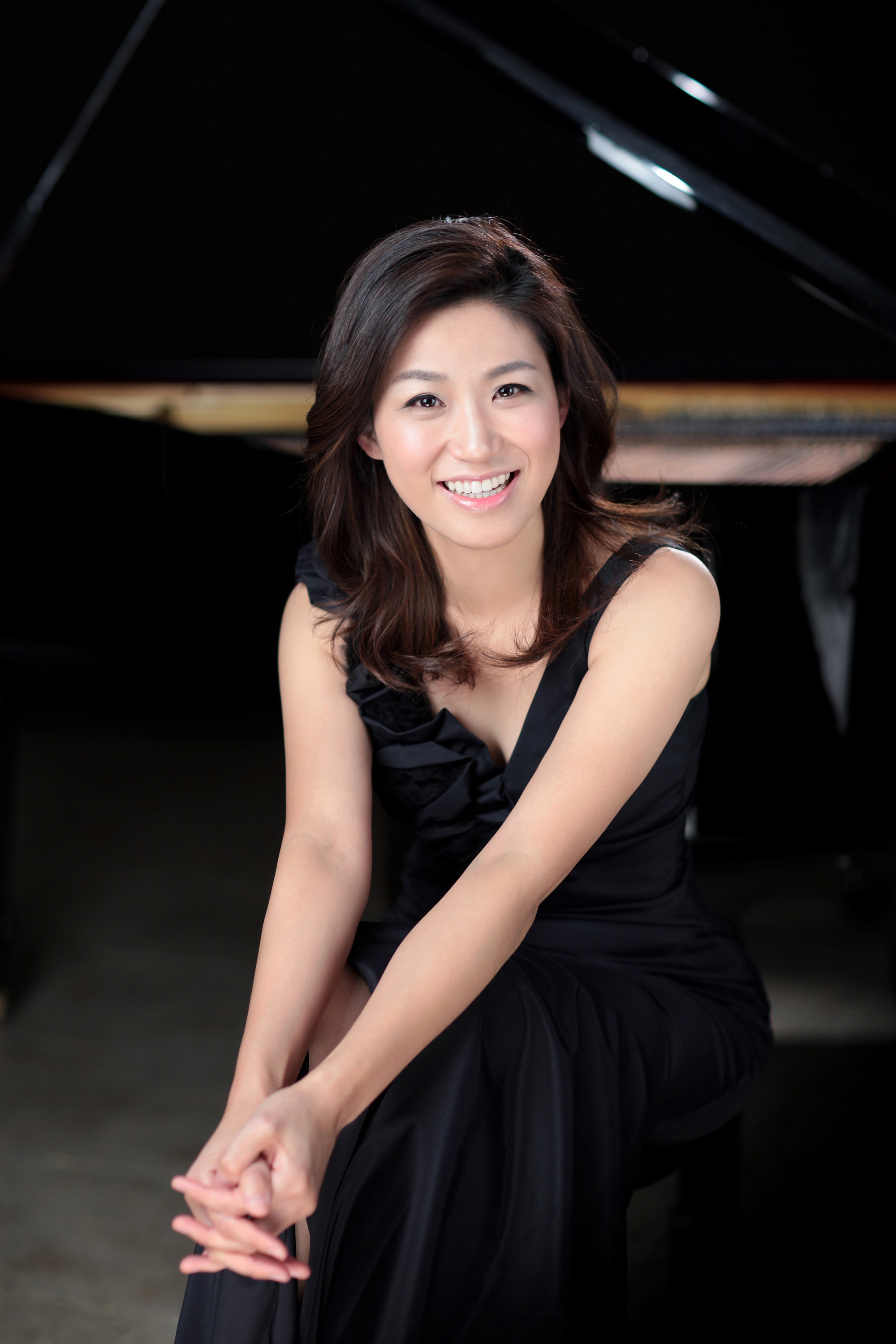 "Hong was fascinating to watch, swaying passionately with the music."
Kansas City Metropolis
"Hong played with a grace that suits Mozart's style."
New York Concert Review
Jayoung Hong has performed around the world as both soloist and collaborative pianist.
Recent solo recital appearances have included Weill Recital at Carnegie Hall, Young Artists Showcase presented by New York Concert Artists in New York City, Pretoria City Hall in South Africa, Taipei National Hall in Taiwan, the Kulturhaus Konzertsall in Berlin, "Mayfest" in Manitoba, Canada, New Caledonia festival in Noumea, St.James's Piccadilly Recital Series in London, England and Isang Yun's Memorial Hall recital in Tongyoung, Korea.
In her native Korea, Dr. Hong has given solo recitals at prestigious venues such as Seoul Arts Center, Sejong Arts Center, Kum-ho Art Hall, and Busan Arts Center.
Dr. Hong's concerto appearances have included the Korean Symphony Orchestra, Gangnam Symphony Orchestra, and the Seoul Chamber Ensemble in Seoul; the Manhattan Chamber Orchestra in New York (Merkin Hall - Evening of Piano Concerti Series); New York Concert Artists and Associates Symphony Orchestra; University of Kansas City Conservatory Symphony Orchestra; Las Cruces Symphony Orchestra in New Mexico, and Lee's Summit Symphony in Missouri.
As a lauded collaborative artist, she has performed throughout the United States, Europe and Asia at many events, including Salzburg Mozarteum Summer Music Festival, Salzburg Dom Festival (Austria), Busan Maru International Festival (Korea), Heyri Art Valley Festival (Korea), Aspen Festival, Cass Duo Concerts, Nebraska All-State 75th Festival, Brandon University Clarinet Festival (Canada), Prague Conservatory Summer Institute and International Tuba Euphonium conference.
Since 2007, Dr. Hong worked closely with conductor Eph Ehly performing at venues annually such as Carnegie Hall's Stern Auditorium-Perelman Stage in New York.
Currently serving on the faculty as Collaborative Pianist at University of Nebraska, Dr. Hong maintains her teaching schedule while touring for her concerts in Europe and North and South America. She formerly served on the piano faculties of the Korea National University of Arts in Seoul, Busan National University of Education in Busan, and Brandon University Eckhardt-Gramatte Conservatory of Music in Canada.
She spends her summer teaching piano at the Brandon University Summer Piano Camp in Canada, University of Minnesota Summer Camp (Twin Cities) and Dr. Hong is the founder and director of Gangwondo Woonhak Piano Camp in Korea. Her students are consistently top prizewinners at major regional, provincial, and national Canadian, Korean, and U.S. competitions.
Dr. Hong has won the New York Concerti Sinfonietta International Concerto Competition, Concours International Musical de France in France, "Rising Artist" selection by New York Concert Artists and Associates and IBLA Grand Prize International Competition in Italy (Grieg Award).
She holds a Doctoral of Musical Arts degree in Piano Performance and Pedagogy from the University of Kansas and has completed her Master of Music degree in Piano Performance from the University of Missouri-­Kansas City Conservatory of Music (UMKC): Pi Kappa Lambda, Chancellor's Award, Women's Scholarship Award.